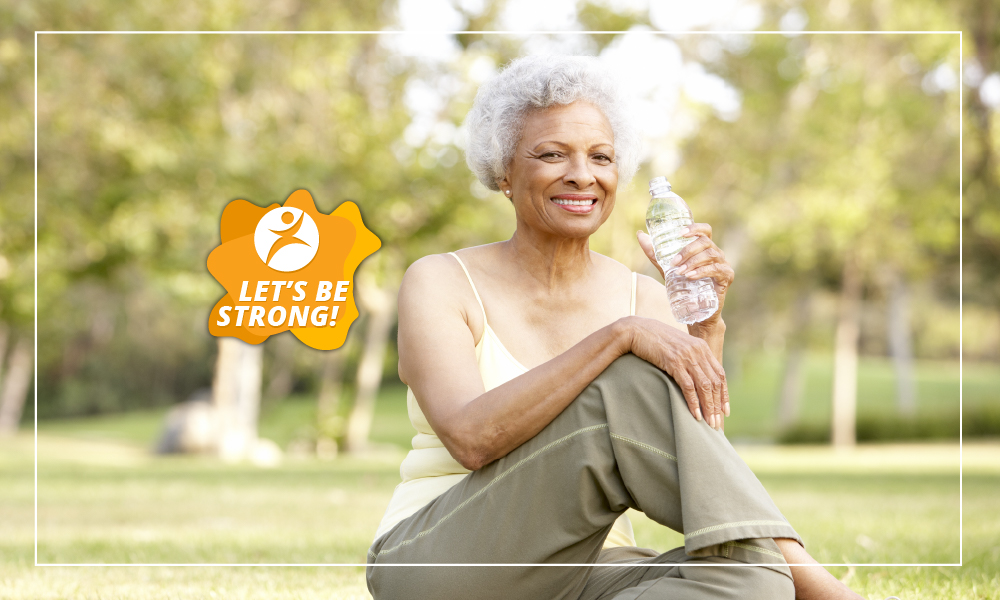 Water is a great drink of choice!
At every age, it's important to drink enough fluid. Drinking enough fluid throughout the day helps prevent dehydration, joint and muscle pain, and constipation.
As we get older, it becomes harder to recognize when we are thirsty. Try keeping a water bottle with you wherever you go, and take sips throughout the day. Try not to wait until you feel thirsty!
It's recommended to have 9-12 cups of fluid each day (1 cup = 250 ml).
Water is best, but other drinks and foods can help you meet your fluid need. These include: milk or milk alternatives such as soy, rice or almond beverage, 100% fruit or vegetable juice, soups, coffee and tea.