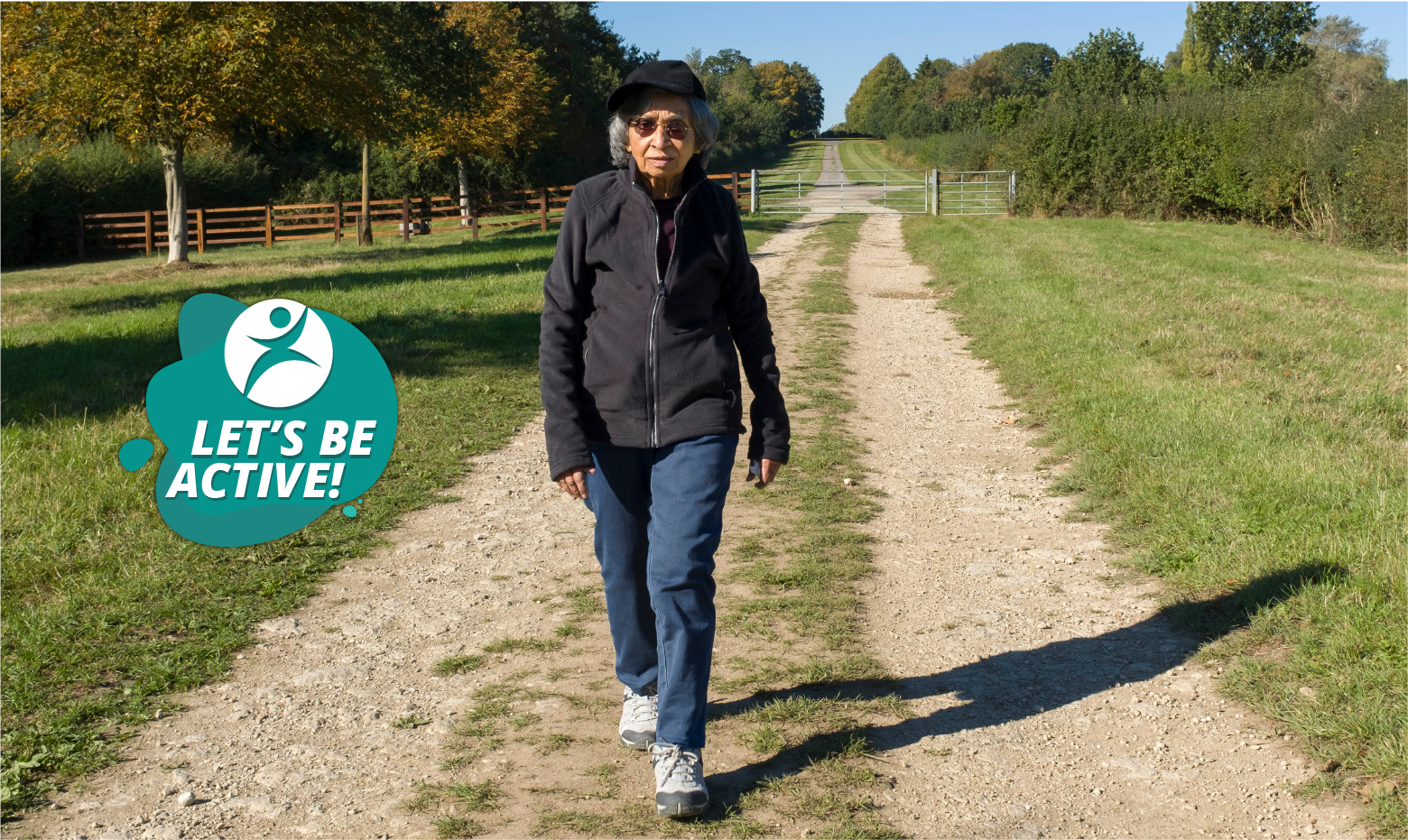 Older adults in Canada don't get enough exercise compared to any other age group. Only 3% of people aged 65 to 74 bike or walk as their primary mode of transportation.
Walking is great for physical and mental health, plus it is free and safe.
If you are thinking about adding walking to your regular routine or looking for different ways to make your walks more fun and challenging, try our suggestions below.
Nordic Walking
Nordic walking uses poles similar to those used in cross-country skiing. This type of walking exercise is great, because it uses muscles from your lower and upper body. Nordic walking is also easier than regular walking.
Listen to Music
Listening to music while walking can help you maintain a steady pace and even improve your speed. Choose music that you like with an upbeat and steady rhythm. Adjust your volume, so that you can still hear traffic and other noises.
Walk with Someone
Walking with others has many benefits, it can improve blood pressure, heart rate, fitness and walking speed to name a few. Walk with a family member or a friend a few times a week to keep yourself motivated!
Use Wearable Technologies
Wearable technologies include simple pedemoters or multi-function devices, like a Fitbit. They are popular with people, who have health goals and want to keep track of them. These devices can track your distance in kilometers, the number of steps, your heart rate and more. If you walk a lot or are looking for a tool to keep track of your progress, a wearable device can help you.
Try any of the suggestions above to make your walking more fun! Always consult with your primary health care provider before you begin a new exercise regimen.